CRMA MEMBER EXCLUSIVE INFORMATION
The December newsletter includes Winter Retreat and Annual Meeting info, DRE Cover Study analysis, subscription exchange and DDS updates, plus timely articles.

The November Newsletter: Ralph Martinelli, CRMA Survey & National Awards Deadlines, CRMA Eddy and Ozzie Award Winners, upcoming meetings & media news!

The October Newsletter: CRMA DDS & TFD Webinar, Social Media Rocket, Other Free & Fab Webinars, CRMA 2020 Awards, upcoming meetings & media news!
NETWORKING CALLS & WEBINARS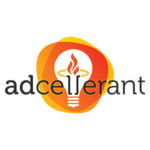 Digital Rocket Engine Social Media Rocket & Cover Analysis

CRMA has partnered with Digital Rocket Engine to bring you the latest statistics on Social Media use in the city and regional space. Click on the Social Media Rocket to access the data – free to CRMA members!
Learn more
City and Regional Magazine Association
287 Richards Ave.
Norwalk, CT 06850
(203) 515-9294
Executive Director
Cate Sanderson
(203) 515-9294
cate@sandersonmgt.com