CRMA MEMBER EXCLUSIVE INFORMATION
The January newsletter includes news on the new Momentum Mondays, 2021 Winter's Publisher's Virtual Roundtable, FACES White Paper, Associate Member news and media & industry articles.

The December newsletter includes a note from the Executive Director, Cover Analysis, Diversity, Inclusion + Harassment Training and media & industry articles.

The November newsletter includes Call for Entries CRMA National Magazine Awards, Cover Analysis, Power of Print, Diversity, Free Webinar Info, Inclusion + Harassment Prevention Training, and industry articles.
NETWORKING CALLS & WEBINARS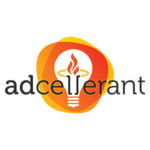 Digital Rocket Engine Social Media Rocket & Cover Analysis

CRMA has partnered with Digital Rocket Engine to bring you the latest statistics on Social Media use in the city and regional space. Click on the Social Media Rocket to access the data – free to CRMA members!
Learn more
City and Regional Magazine Association
287 Richards Ave.
Norwalk, CT 06850
(203) 515-9294
Executive Director
Cate Sanderson
(203) 515-9294
cate@sandersonmgt.com