The Digital Advertising Masters Class will take legacy sellers through the current digital advertising trends in a 3–part series. Whether you are new to selling digital advertising or a seasoned pro you will walk away with new tips and tools to guide your customers through the ever–changing digital landscape.
JUNE 3, 2021 4pm EST
The Digital Audit: Your Modern-Day Customer Analysis
During this webinar we will go beyond the traditional customer meeting preparation and learn the top methods to audit your customer before you meet for the first time.
JUNE 10, 2021 4pm EST
Winning the Business with Original Owned Content + Digital & Programmatic Capabilities
You have gathered the customer data and ran the audit. Now what? It is time to put a winning strategy in front of the customer. This webinar will walk you through the top trends when it comes to pairing your owned and operated content with digital and programmatic capabilities.
JUNE 17, 2021 4pm EST
Trending Now: Winning with Video Ads
You will leave this webinar understanding the impact video advertising is having in 2021, video trends that are creating engaged customers and how to measure the results.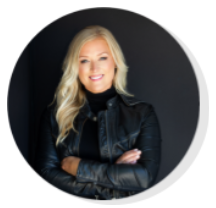 KRISTEN SCHNEIDER 
kristen@kristenschneiderco.com
314-606-0394
Kristen has over 13 years of experience in media advertising including radio, tv, promotion, and digital sales. She is well versed in digital programmatic advertising, social media strategy, SEO and SEM and is an expert in creating fully integrated marketing campaigns that will efficiently reach the target market. Kristen has managed and grown multi million dollar Digital Sales Departments at digital agencies and media stations. Her passion is educating sales teams and business owners on how to grow their audience, leads, and sales.