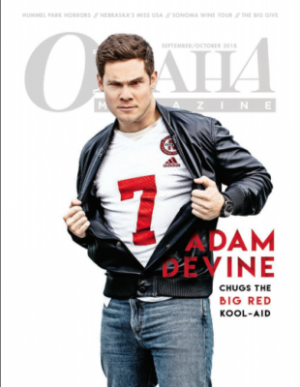 5921 S. 118th Circle
Omaha, Nebraska 68137
Omaha Magazine, is Omaha's city magazine for the last 35 years. A leader in combing award-wining editorial, design and photography to deliver to you entertaining and informative articles on dining, arts, events, travel, people, homes and more.
Parent Company: Omaha Magazine LTD
Ads-Local-Color: 3885
Ads – National – Color: 3885
Median Age: 47
Average Household Income: 78000
Subscription Price: 19.95
Circulation: 25000
Cover Price: 3.95
Other publications: Omaha Magazine Hotel, B2B, Family Guide, Omaha Home, Old Market Directory, FACES of Omaha, Best of Omaha Results.