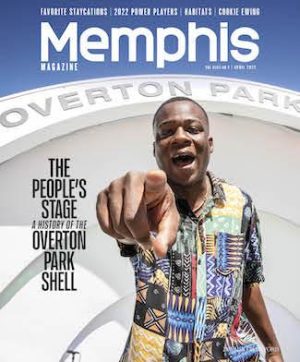 65 Union Avenue #200
Memphis , TN 38103
Phone: (901) 521-9000
Email: anna@memphismagazine.com
Website: www.memphismagazine.com
Founded in April 1976, Memphis magazine is continuing the work of enlightening, informing, and entertaining readers.
Thanks to dedicated local ownership and a staff committed to journalistic excellence, Memphis has established a tradition of independence and editorial quality second to none in the Mid-South.
Over the past 46 years, Memphis has won scores of national and regional awards for editorial and design excellence, including the General Excellence category of the City and Regional Magazine Association Awards.
Every month, more than 60,000 readers look to Memphis magazine to provide them with in-depth coverage of every aspect of life in the Bluff City. Those readers represent the best and brightest in our community, the movers and shakers who help make this city — the corporate home of FedEx, the cultural capital of the Mississippi Delta, and, of course, the birthplace of rock-and-roll and the home of the blues — the distinct place it is today.
Publisher/CEO: Anna Traverse Fogle, CEO, anna@memphismagazine.com
Vice President: Jeffrey Goldberg, 901-575-9431, goldberg@contemporary-media.com
Director of Operations: Julie Ray 901-575-9449, julie@contemporary-media.com
Advertising Director: Margie Neal, 901-575-946
Managing Editor: Frank Murtaugh, 901-575-9432, murtaugh@memphismagazine.com
Art Director: Brian Groppe, 901-575-9409, bgroppe@contemporary-media.com
Parent Company: Contemporary Media, Inc
Frequency: Monthly
Audit: CVC
Ads-Local-Color: $3,750
Ads – National – Color: $3,750
Median Age: 55.6
Average Household Income: $203,000
Subscription Price: $15.00
Circulation: 18,565
Cover Price: $4.99