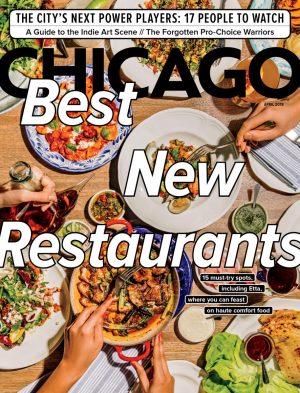 560 W. Grand Ave.
Chicago, IL, 60654
Email: tnoland@chicagomag.com
Website: www.chicagomag.com
Produced by the city's best magazine editors and
writers, Chicago magazine offers an award-winning combination of
smart service journalism and provocative narrative stories, knit
together with a colorful and elegant design. Joined by its online
version, Chicagomag.com, Chicago helps readers get the most out of
the city and nearby suburbs, capturing the lifestyle and spirit of the
area. The magazine is the authoritative voice on top dining in the
region and each month our unparalleled critics provide intel to curious
diners on the best places to eat and drink in Chicago. With dramatic
stories and regular coverage of health care, fashion, travel,
entertainment, home design, and other consumer-related
subjects, Chicago is the premier resource for residents and visitors
alike.
Parent Company: Chicagoland Publishing Company, LLC
Frequency: Monthly
Audit: AAM (formerly ABC)
Ads-Local-Color: $11,670 – open
Ads – National – Color: $18,780 – open 
Median Age: 46
Average Household Income:  $236,000
Subscription Price: $19.90
Circulation:  105,000 rate base
Cover Price: $5.99
Other Publications: Naperville magazine, Splash
Note: All rates net