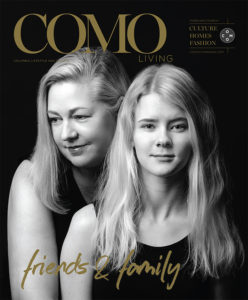 2001 Corporate Place
Columbia, Missouri 65202
(573) 499-1830
Description: 
The Business Times Company (TBTC) is a content creation company in the publishing and marketing industries. TBTC has four divisions: Columbia Business Times (CBT), COMO Living (CL), City Magazine and Columbia Marketing Group (CMG). CBT, CL and City are magazine brands with a digital and social presence. CMG is a full-service marketing agency focused on their clients.
Media Kit: Download Media Kit
---
Additional Information:
Publisher: Deb Valvo, 573.499.1830 deb@businesstimescompany.com
President: Erica Pefferman, 573.499.1830 erica@businesstimescompany
Editor: Beth Bramstedt, 573.499.1830 beth@businesstimescompany.com
Parent Company: The Business Times Company
Frequency: Bi-monthly
Audit: CVC
Parent Company: The Business Times Company
Frequency: 6 times
Audit: CVC
Ads-Local-Color: 100
Median Age: 50
Average Household Income: 110,000
Subscription Price: $29.95
Circulation: 10,301
Cover Price: n/a
Other Publications: Columbia Business Times, Jefferson City Magazine
---
Meet the Publisher
Deb Valvo has been the publisher of COMO Living for more than two years and has been with the company for nearly four. Her background has been primarily sales focused but she was also a Creative Director for an NBC affiliate as well as has many years on the agency side of the fence.
Bucking Tradition
As Columbia's valued resource for culture, home, food and fashion, this bi-monthly magazine has a devoted following. They are especially proud of crafting content that tells the story in a less than traditional manner. The reputation they've created in the community gives them great pleasure and they are good stewards of the trust their readers and their clients extend them. Their team is equally enthusiastic about producing a high caliber product that exceeds what one expects in a smaller community like Columbia. COMO Living can sit on a coffee table in any size market proudly!
New This Year
In addition to Launch Parties, COMO Living will spearhead IMPACTCoMO this year – a resource guide of local 501C3's and correlating website. In addition to this guide and website, they'll reveal this year's IMPACTCoMO award recipients. (Categories to include: "Most Impactful Volunteer, Most Impactful Executive Director, Most Impactful Board of Directors, etc.)
Their Investments & Growth
COMO Living magazine is owned by The Business Times Company and is committed to consistently investing in "what's next" in their community. With a focus on value, culture and our core competencies, they've crafted relationships with their clients and their community that are unrivalled and enviable! They consider their work to never be finished as they break new ground and constantly raise the bar … all executed by a talented team that motivates and trusts each other. As a company of 25 or so, they find being small keeps them nimble. They don't allow procedure to bog them down and they're quick to respond and optimize as needed.
Their growth will continue to build on the grounds of excellent content, high caliber photography and the strong relationships we have with their community.