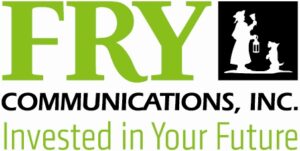 "We believe in print, and its ability to serve our client's customers," says David Landwehr, Fry Communications' Assistant Vice President of Manufacturing. "Therefore we offer an extensive list of services aimed at adding value to both the city/regional publisher's audience and advertisers."
Fry's wide range of printing options – digital, sheetfed, web, wide web – provide extreme flexibility. Fry can produce a mix of saddle stitched or perfect bound products, saddle components within perfect, and high quality enhanced covers, and complement them with tipping, bellybanding, magnastripping, polybagging, and a variety of specialty inserts. All of these components add to our client's ability to sell local and regional advertising.
Supporting services include distribution planning, comprehensive mail data services, online ad portals, and a page submission portal. Through the Fry Family Network, we offer a comprehensive magazine management solution (MagHub) and audience development solutions (NPS Media Group) to city/regional publishers. FryDirect, a division of Fry, can provide state of the art direct mail and digital response campaigns to our client's advertisers as well.
"We have been a long term player in this market and we have developed manufacturing techniques which serve a lot of this market's needs," Landwehr concludes. "Our stability and focus on print make us a valued partner with our city/regional clients."