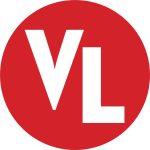 Virginia Living celebrates all things Virginia—from its people and places, to its deep history and traditions. The highest quality, most widely read magazine in the state, Virginia Living's combination of smart, engaging stories and stunning photography makes it a must-read for anyone interested in the Commonwealth.
We are currently seeking a Special Projects Editor. This is a mid-level editorial position that requires project management know-how. We are a small group and we all do a bit of everything; however, this role has some specific responsibilities:
– Manage special projects: Maintain contact lists, solicit entries, recruit and manage temporary teams, organize research, administer online polls, and write/edit blurbs about winners for multiple editorial/advertorial projects each year, including Best of Virginia, Top Hospitals, State of Education, Weddings, Made in Virginia, and more. Coordinate with Digital Editor to plan and execute project promotions, including social media and e-blasts.
– Editorial: Contribute story ideas appropriate to the audience; write and edit stories as assigned; copy edit and fact check stories and layouts every issue; interact with readers and public relations contacts.
– Administrative: Generate contracts, send to writers, and submit to accounting for payment; maintain list of freelance writers; update comp copy list for each issue.
Our ideal candidate is extremely organized, detail oriented and thorough, a problem solver, and a multitasker. Position requires extensive interaction with business clients, so customer service experience is a plus. You need strong writing, editing, and proofreading skills and should be familiar with AP Style; we'd prefer someone with publishing experience. We're a small team in a small company, so you need to be reliable, collaborative, and able to use resources creatively.
In addition to being reliable and well-spoken, the ideal candidate will have:
– Experience in research methods and data sources
– Ability to synthesize multiple information channels
– Strong writing/communication skills
– Excellent phone manner
– Proficiency with Google Suite (Docs, Sheets, Forms, etc.)
– Strong work ethic
– Spirit of collaboration and teamwork
– Strong typing skills
– Superior customer service skills
– Other duties as assigned
Salary competitive; 401K and healthcare available.
To apply, please email a cover letter and resume to MadelineMayhood@CapeFear.com.