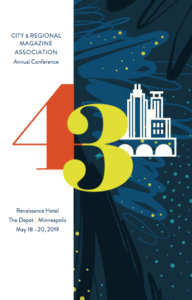 43RD ANNUAL CONFERENCE
May 18-20, 2019
The Depot Minneapolis
225 3rd Avenue South,
Minneapolis, MN 55401
Thanks to everyone who attended the 2019 Annual Conference in Minneapolis/St. Paul, MN. Presentations are posted from speakers who supplied their information. If you have materials you can share, please contact CRMA staff so they can be posted here.
SESSION MATERIAL
(You must be logged in to view the content below)
This content is for registered users only. Please
login
.