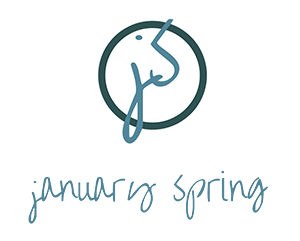 January Spring
1001 Bannock Street #424
Denver, CO 80204
303-872-7932
Website: https://januaryspring.com
Description: January Spring is a B2B digital marketing agency that works with niche publishers to grow their membership, event attendance, and subscribers using a proven combination of targeted, programmatic display, social media and search. They act as the back-office marketing technology and service provider for their publishers. As a natural extension of publisher partnerships, they offer best-of-breed digital products for their advertisers – 100% margins, no minimums or set-up fees. They are members of Niche Alliance, CRMA, SIPA and a Brain Swell Ad Sales Nation Sponsored Partner.
Additional Information:
Primary Contact: Shannon McBride
Primary email: shannon@januaryspring.com
Services Available to CRMA Members
January Spring helps publishers grow their digital audience, members or subscribers through social media, e-newsletters and website redesigns by helping them to use effective digital marketing tools to reach their readers. Their most recent magazine project has generated 400% growth from new, digital readers for a 33-year old regional magazine. Now that they have their digital presence where they want it to be, the publisher is taking full advantage of their team's combined 50 years of media sales experience to bring the very best digital and social solutions to their advertisers. They offer the same for other CRMA members.
What Others Say
"If you want to offer Social or Digital Display or Search or Reputation Management to your advertisers, January Spring does the heavy lifting and you reap the profit." Ryan Dohrn – President/Founder – Brain Swell Media
"In order to grow your magazine's readership, you have to invest in your digital platform. For us, at NOCO Style, partnering with experts in digital greatly accelerated our time to market. And, the partnership gave our team the foundation for years of growth." Tonja Randolph, Owner & Publisher, Mountain Media
Future Growth
Digital marketing is an ever-changing space. January Spring prides itself on staying up-to-date on advertising and marketing technology trends so they can always bring the best solutions to their publisher partners. They anticipate social video and voice-enabled assistances, like Amazon's Echo, to become good, emerging revenue streams for their publisher partners over the next 18 months.