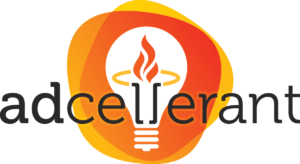 AdCellerant
Address: 3461 Ringsby Ct., Suite 140
Denver, Colorado 80216
Phone: (303) 903-6696
Website: http://www.adcellerant.com
Description: AdCellerant works with local media companies providing Programmatic Advertising, Native, Geo-Fencing, IP Targeting, PreRoll Video, ConnectedTV, Email Marketing, SEO and SEM for their local advertising clients. As a white label service provider, AdCellerant offers the digital marketing products placed through their award-winning ad technology platform.
What They Do
AdCellerant is a tech-enabled service provider who specializes in providing white-label digital product solutions, sales training, marketing materials, and complete fulfillment for local media companies. AdCellerant's Local Media Group clients have access to the most advanced Programmatic, Native, ConnectedTV, Streaming Radio, OTT, Email, SEO, and SEM products available in the marketplace today through their relationship with AdCellerant. With this relationship, Local Media Groups can increase their share of wallet with their local advertising clients.
"We are proud of the business we have built with our Local Media Group clients. In many cases, our clients are able to add millions of dollars of new digital advertising revenue to their business by adding our product suite." – Brock Berry, CEO AdCellerant
"With AdCellerant's help we have added over a million dollars in new revenue tied to programmatic and another million in agency services." – Scott Tobias, CEO Voice Media Group
New Products and New Improvements
Their team is focused on several new products and product improvements for 2018 and 2019. In 2018 they are releasing new social media solutions tied to Facebook and Instagram. They have incorporated these advertiser favorites into their proprietary AdMix solution where advertisers are able to buy digital advertising the same way national advertisers purchase these products. They are also releasing new advanced ConnectedTV, Full Episode Player, and Over The Top video advertising solutions. Now their partners can offer advanced video products and capture/steal much larger budgets tied to TV. Lastly, in 2018 they have released a new Streaming Radio solution. Now their partners can offer Spotify and other similar streaming solutions through their partnership with AdCellerant. These new products allow their partners to offer a full, multiplatform, solution to their clients through AdCellerant.
In Q1 2019 their tech team will be releasing a 2.0 of their UI.Marketing platform. The application will support integrated products from our clients for proposals, reporting, and order management. UI.Marketing can essentially be your software support application for all things digital. These new features will allow a CRMA member to plug their owned and operated print and digital products into the AdCellerant software application suite.