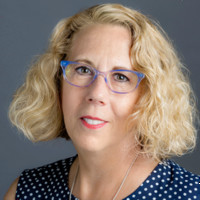 As the Creative Director at
New Jersey Monthly
, Laura Baer is responsible for overall brand design. For the flagship print magazine, she handles cover and feature art direction, design and photographic assignments. During her six-and-a-half year tenure at NJM, she has implemented a complete print redesign, brought nationally known photographers to the magazine, and helped launch a strong Instagram presence. Formerly, Laura was the art director of several national magazines, including
Prevention
,
PC
and
Business Week
. She has also been a consulting art director at
Good Housekeeping, Parents
and
Weight Watchers
. Her work has received numerous awards from Folio and the Society of Publication designers, where she has also served as a judge.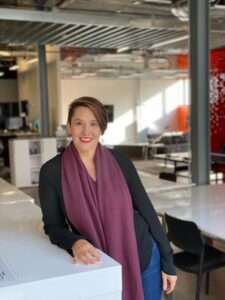 Elizabeth Bernberg
recently joined the AdCellerant team as director of business development. With more than 15 years of digital marketing experience, Her background and experience includes leadership roles within all major media categories including: Print (The Denver Post and Colorado Press Association), Television (CBS Television Network) and Radio (Entercom Communications). She also was an AdCellerant partner. Elizabeth's passion, industry knowledge and creative leadership style has enabled her to directly impact the accelerated growth of digital revenue within media organizations while maintaining focus on developing goal driven digital marketing strategies for SMBs. Elizabeth was born and raised in Texas, but has called Colorado home for over 20 years. A University of Colorado, Boulder graduate, she lives outside Denver with her husband Troy and two children, Eliana and Van.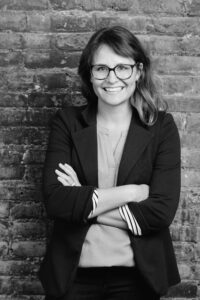 Andrea Bott
is the vice president of strategy for
5280
Publishing, which includes the flagship
5280 magazine
, as well as
5280Home
,
5280Health
and
Colorado Parent
.  In her current role, she is responsible for monetizing properties across all publications and platforms, supporting the sales team in achieving revenue goals, and vetting new products and revenue streams.  Andrea has taken part in two website redesigns, launched a robust sponsored content program, significantly increased the publishing groups digital offerings, and enjoyed double digit revenue growth each year.  Andrea was named a Top Women in Media by
Folio:
magazine in 2019. She currently lives in Denver with her husband and two children.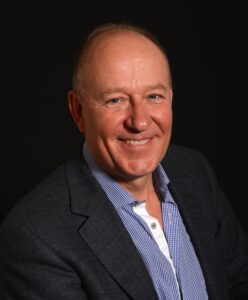 Ed Brzozowski
is a digital sales executive/marketing guru with more than 25 years experience in B2B and B2C sales. He started
First Impressions
, a lifestyle magazine in South Florida, later managed the Real Estate vertical at Milwaukee's largest daily newspaper and now manages the majority of programmatic business for
Milwaukee Magazine
. In 2016, he was instrumental in bringing SEO services and programmatic digital programs to
Milwaukee Magazine
and in launching MilMag Digital. He has been successful in leveraging both brands, offering audience-based marketing and advertising solutions to his clients. His focus on audience management and using first party data has opened new opportunities and interest from both local and national clients.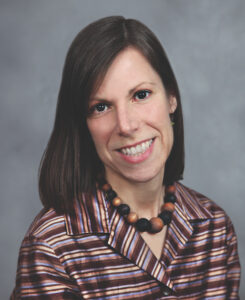 Doreen Chisnell,
a graduate of the Swain School of Design with a BFA in Graphic Design, has been an art director at Rhode Island Monthly Communications for more than 30 years. Starting as the associate art director, she was promoted to creative director of special publications at the magazine in 2011. In this position, Doreen worked mainly on publications that focused on travel, home, health and weddings. In 2014, the company's wedding publication
ENGAGED
won gold at the CRMA awards ceremony. In 2016, she became the creative director of
Rhode Island Monthly
and also oversees the majority of in-house and contract publications.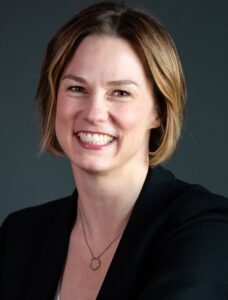 Melissa Chowning
is founder and CEO of Twenty-First Digital, a full-service audience development agency. Founded in 2017, Chowning and her team of five work directly with publishers, brands, and media companies on their digital strategy and audience development efforts. Together, they help their clients build, maintain, and monetize their audiences. Chowning made her mark as an audience development leader for prominent brands, including
D Magazine
(2012-2017),
Portland Monthly
, and
Seattle Met
(2009-2012). Additionally, she was recognized as one of Folio's top 100 Most Important People in Magazine Media in 2016. Throughout her career, Chowning has helped change the way people, and publishers, approach audience development. Chowning, along with COO Ashley Mulder, drive their business with passion, endless curiosity, and deep respect for journalism and storytelling.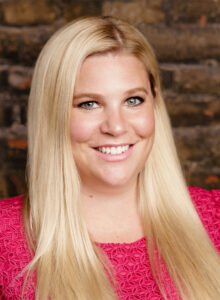 Audrey Congelton
has served as 5280 Publishing Inc.'s audience development director for over seven years. Overall, her 12 years of combined experience in the area of audience development and circulation has served her well in helping 5280's audience grow by 55,241 new emails in 2018 and 88,992 in 2019. Additionally, she developed new campaigns including the Birthday Club and provided insights into the audience's ages. Congleton also led a re-engagement strategy to create a purer database of emails and a timely lead flow strategy that redirected more users back to 5280.com—all of which are impressive outcomes for the critical feat of developing a new audience.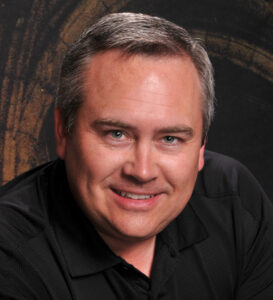 Ryan Dohrn
is the founder of the media sales training firm Brain  Swell Media and the creator of the 360 Ad Sales System that he has taught to more than 10,000 ad sales reps in seven countries. Ryan's 25-year media sales and marketing career includes leadershi[p roles at PennWell Publishing, Morris Publishing, Disney/ABC TV, Sinclair Broadcasting, and The New York Times Company. He is an Emmy Award winner, business book author, and has been featured on USA Today and on Forbes.com.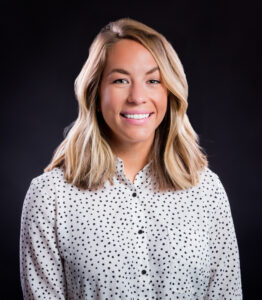 Dayle Duggins
is an award-winning audience development director with journalistic roots. With an audience-first approach, Dayle is passionate about digital strategy, content development, subscriber acquisition and producing memorable events. Most recently, Dayle helped co-chaired the Audience Development Track for the 2019 CRMA Conference and was named a
Folio
: 100 honoree in the "Strategist" category.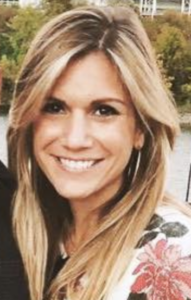 Danielle Gartenmayer,
a Philadelphia native, graduated from Jefferson University with a BA in Marketing and an MBA. In the 10 years she's worked at
Philadelphia
magazine, the accomplishment she is most proud of is creating the "P Influencer Network". Danielle is now the director of consumer and events marketing overseeing their 65 plus events a year (in-person and virtually).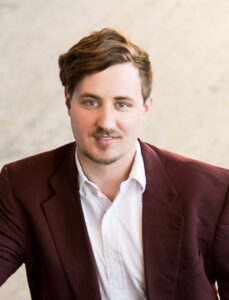 Macaulay Hammond
has over seven years experience in the publishing industry wearing hats like web content manager and account executive at
Virginia Living Magazine
to senior account executive, business development manager and now events director at Open Sky Media (
San Antonio Magazine
,
Austin Monthly
,
Austin Home
,
Texas Music
) where he just celebrated his five-year anniversary. Here he has introduced concepts like Secret Supper, Sweat, BBQ & Beer and Best New Restaurants, while turning
San Antonio Magazine's
signature Best of the City Party into a sell-out moneymaker with repeat sponsors. Recently he has shifted favorites like Secret Supper to the digital front, introducing In The Kitchen with
San Antonio Magazine
and
Austin Monthly
—connecting food lovers with some of the top local chefs—right from their home kitchen.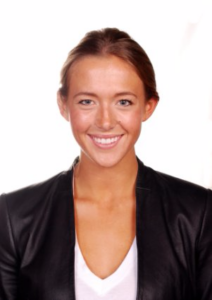 Lauren Himle is the director of events for Mpls.St.Paul Magazine where she works to create experiences that champion what makes the Twin Cities an incredible place to call home. From food festivals to fashion shows, restaurant weeks to design showcases, she and the MSP events and marketing teamwork to ideate, execute, and incorporate meaningful partnerships across all mediums from print to in person. Lauren holds a bachelor in International Political Economics from the University of Minnesota and a graduate certificate in Business Analytics from Harvard. She spent the past six years in Shanghai producing sporting events across Asia before returning home and joining Mpls.St.Paul Magazine in August of 2019. She looks forward to the challenges and opportunities that will be presented in this new virtual landscape.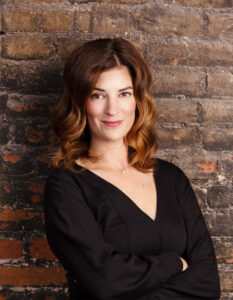 Carrie Horn
is the senior marketing director of 5280 Publishing, Inc., which publishes
5280
magazine,
5280 Home
,
5280 Health
, and
Colorado Parent
magazines. Carrie manages the 5280 brand by creating and maintaining partnerships through community involvement, garnering media coverage, designing events and integrating advertisers through reader engagement. During her time with
5280
, Carrie has quadrupled the magazines' public relations opportunities including regular appearances; she helped envision new revenue-generating ideas through partnerships, and tripled event sponsorship revenue. Carrie holds a masters degree from the University of Denver in Organizational Communication and graduated with a bachelor's degree from the Roy H. Park School of Communications at Ithaca College. In 2017, Carrie was named a
Folio:
magazine Director Level Doer and next year will celebrate 10 years at
5280
in Denver.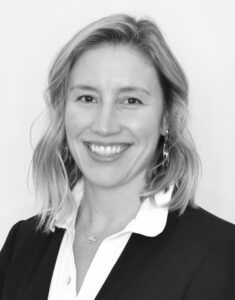 Emily Knight
is the director of consumer marketing and events for
Boston
magazine.  She's spent the last five years spearheading special events and programs for
Boston
including the iconic Best of Boston event.  Prior to joining the publishing world, Emily spent 12 years in hotel, hospitality, and catering management producing social, corporate, and non-profit events of all sizes. Outside of work, you can find her enjoying her chef husband's cooking, swimming competitively, and spending time with friends and family.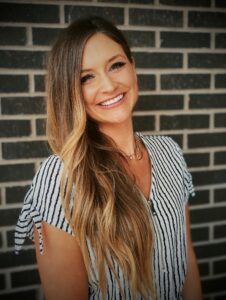 Lindsey Logan is an accomplished business development director with more than 10 years of experience and success in delivering sustainable revenue and profit gains in competitive markets by utilizing strategic data based, multi-media initiatives. At 360 West magazine Lindsey has lead the sales team in generating digital marketing initiatives including search engine optimization, consumer targeted digital display advertising, search engine marketing, social media marketing, content marketing, and email marketing. Lindsey loves guiding the sales team in identifying new sales opportunities in the digital space as needed, creating multimedia packages to benefit the 360 West audience as well as the advertisers. Prior to joining 360 West magazine in 2017 Lindsey spent more than seven years working as a digital, print and event advertising expert.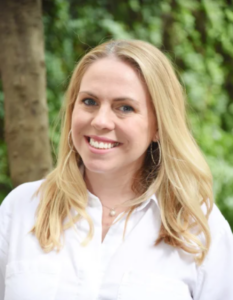 Jeanel Farrell Luquette
is a native Philadelphian who has called New Orleans home since 2012. She majored in English lit at West Chester University of Pennsylvania with a minor in education. Not wanting to teach, Jeanel began a 15-year career through some unique industries (hello Afterlife planning) that led her to events and New Orleans.  While working for a national non-profit, Jeanel oversaw one of the largest annual galas in New Orleans for over three years. She joined Renaissance Publishing in March 2019.  There she manages all editorial and sales events for RenPub's nine titles including,
New Orleans
,
Biz New Orleans
,
St. Charles Avenue
,
New Orleans Bride
, and
Louisiana Life
magazines. In total, 17 editorial events, including two bridal shows, and roughly 25 sales events a year!"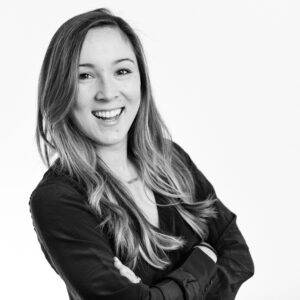 Carly Mann was born and raised in Pasadena, California. She made her way to Dallas in 2012 to start her collegiate career at Southern Methodist University. There, she double majored in Economics and Markets and Culture and graduated in 2016. After school, she joined the D Magazine Partners as a Special Projects Manager for the business publication, 
D CEO
 magazine, and transitioned a year and a half later to join the marketing team. As the Brand Manager at 
D Magazine
, Carly focuses on promoting all editorial and marketing products under the D Magazine Partners umbrella in addition to overseeing and executing 
D
's social media strategy and day-to-day posting. Her hobbies include buying more houseplants than she needs and looking at pictures of cute pets.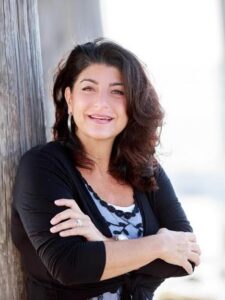 Karen Martinelli
has spent more than four years leading digital sales for the regional teams of the
Delaware Business Times, Delaware Today Magazine
and
Main Line Today Magazine
. Her greatest satisfaction is working directly with the sales teams thru in-person training events, webinars and one-on-one sales calls with local and national clients.
She consistently exceeds revenue goals, and her drive, industry knowledge, and leadership style have enabled her to directly impact the accelerated growth of digital revenue within the Today Media organization.
Prior to joining Today Media, Karen spent more than 25 years as a digital marketing and multi-media advertising expert specializing in programmatic advertising including display, native, video, CTV, SEM, SEO, social, print, and event marketing.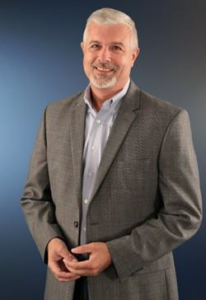 David H. Matteson, III
is CEO and president of Sandler Training, a best-selling author, sales and management thought leader, keynote speaker, and leader for sales training seminars around the world. Mattson oversees the corporate direction and strategy for the company's global operations including sales, marketing, consulting, alliances and support. Under his leadership, the company has also been recognized four times in the Top 20 Sales Training Companies by TrainingIndustry.com, and nine times by
Entrepreneur
magazine's "Franchise 500" as the number-one sales training company in the United States.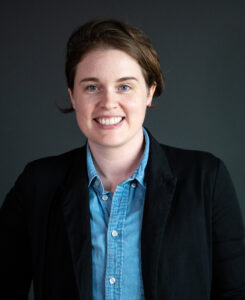 Ashley Mulder
is both senior strategist and COO of Twenty-First Digital and has been working in publishing for over 12 years alongside brands such as
Hour Detroit
,
D Business
,
D Magazine
,
Detroit Home
and more. She has a passion for data-driven marketing and working with brands to establish practices and processes to attract, convert and sell products to their audiences. Twenty-First Digital is a full-service audience development agency that works with publishers, brands, and media companies on their digital and audience development efforts. The agency's unique approach to audience development, coupled with their adaptability to the increasingly complex digital marketing landscape is what drives their success in an ever-changing landscape.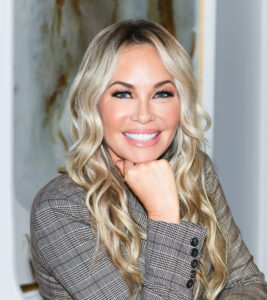 Heather Monahan
is a best-selling author, keynote speaker, TedX speaker and founder of Boss In Heels. As a chief revenue officer in media, Heather is a Glass Ceiling Award winner, named one of the most Influential Women in Radio in 2017 and Thrive Global named her a Limit Breaking Female Founder in 2018. Her new book
Confidence Creator
was number one on Amazon's Business Biographies and Business Motivation lists and her new show, Creating Confidence , debuted on the Top 200 shows on Apple podcast. Heather's has been featured in USA Today, CNN, Forbes, Fast Company and The Steve Harvey Show. Most recently adding guest professor at Harvard to her list of accomplishments. Heather and her son Dylan reside in Miami.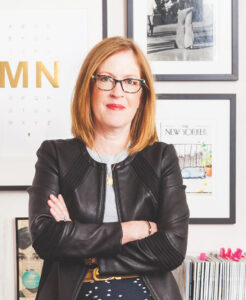 Jayne Haugen Olson has worked on both sides of the publishing during her 25+ year career. She is currently Editor in Chief of Mpls.St.Paul magazine and SVP of Owned Media for MSP Communications that includes Twin Cities Business.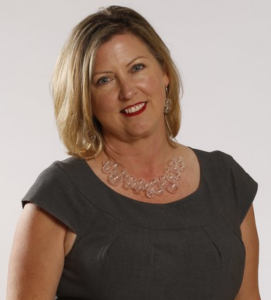 Kelly Olson
is the senior director of integrated marketing for
Mpls.St.Paul Magazine
,
Mpls.St.Paul Home & Design
, and
Mpls.St.Paul Weddings
. Most recently, Kelly and her team have launched MSPtv, a branded collection of streaming programs that translates magazine content into interactive digital media. Through this new communication channel, Kelly can leverage a broad range of professional experience that includes extended stints as producer for both The Oprah Winfrey Show and Barbara Walters' BarWal Productions. Other stops in Kelly's career include Target Corporation, publicity giant Fleishman-Hillard, celebrated Advertising Agency Carmichael Lynch and Mall of America, where she served as PR director. As a native Minnesotan, Kelly is thrilled to be part of the
Mpls.St.Paul
team and looks forward to the opportunities that our 'new normal' will bring.
Natalie Paschall is a senior strategist at Twenty-First Digital and has been working in digital marketing for 7 years touching all aspects of paid media, direct marketing, content marketing and organic social media strategy. She enjoys digging into data and finding patterns that drive strategy. Twenty-First Digital is a full-service audience development agency that works with publishers, brands, and media companies on their digital and audience development efforts. The agency's unique approach to audience development, coupled with their adaptability to the increasingly complex digital marketing landscape is what drives their success in an ever-changing landscape.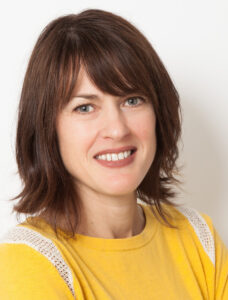 Lisa Rounds
is editorial director of branded content. In this role Lisa brings 20+ years of experience to 
Mpls.St.Paul Magazine's Studio MSP
, from her early days at
Woman's Day Magazine
in New York and
Marie Claire
in Paris, to her adventures as a bilingual book editor in Buenos Aires.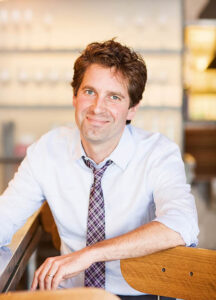 Michael Schaffer has been editor of Washingtonian since 2014. A former editor of Washington City Paper and editorial director of The New Republic, Michael is also the author of One Nation Under Dog, a 2009 book about America's obsession with pets. A DC native, he currently lives in Chevy Chase, D.C. with his wife and their two daughters.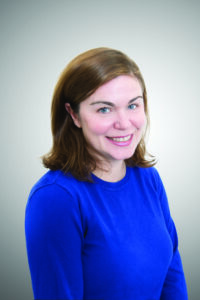 Anne Taulane
is the director of creative services for Metrocorp, owner of
Boston
and
Philadelphia
magazines. In addition to overseeing in-book and digital sponsor content for both magazines, Anne manages the company's custom publications, which includes clients like the Pennsylvania Liquor Control Board, Philadelphia Convention and Visitors Bureau, and William Raveis Real Estate. With almost 20 years of industry experience, Anne received her master's in journalism from Northwestern University's Medill School of Journalism and launched her career at
Newswee
k. Later, she moved into b2b magazine publishing, serving as managing editor for both the American Hotel & Lodging Association's
Lodging Magazine
and American Bus Association's
Destinations
. She has been with Metrocorp for 13 years.