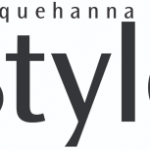 Website Innovative Designs & Publishing, Inc.
Associate Publisher
We are looking for an Associate Publisher to manage and grow an existing lifestyle publication in the Lancaster, York, & Harrisburg, PA region.
Job duties include motivating staff, development and approval of budget, performance to budget, oversight of publication content, events and marketing; and growing the customer base of both advertisers and readers. Publication skews to an upscale female demographic.
Local staff currently consists of account executives, and marketing and event coordinator. Travel to the Lehigh Valley area is required once per month to meet with peers from similar publications in different markets.
Desired Qualifications:
BA in Communications, Journalism, Marketing or equivalent experience
5+ years in publishing and/or branding industry
Audience development experience
Digital strategy experience is a plus!
The ideal candidate will be a self-driven, innovative manager with a broad background of experience to lead the above-mentioned initiatives
Interested candidates please forward resume and salary requirements.
Job Type: Full-time 8 hour, single location
Benefits:
• 401(k)
• 401(k) matching
• Dental insurance
• Flexible schedule
• Health insurance
• Life insurance
• Paid time off
• Professional development assistance
• Vision insurance